Today's manufacturers expect a certain level of self-service availability from the machine builder
Sometimes your customers want fast answers and straightforward solutions that won't require them to stay on the telephone or wait for an email response. Empower them by giving them remote access to their machines and their machine data.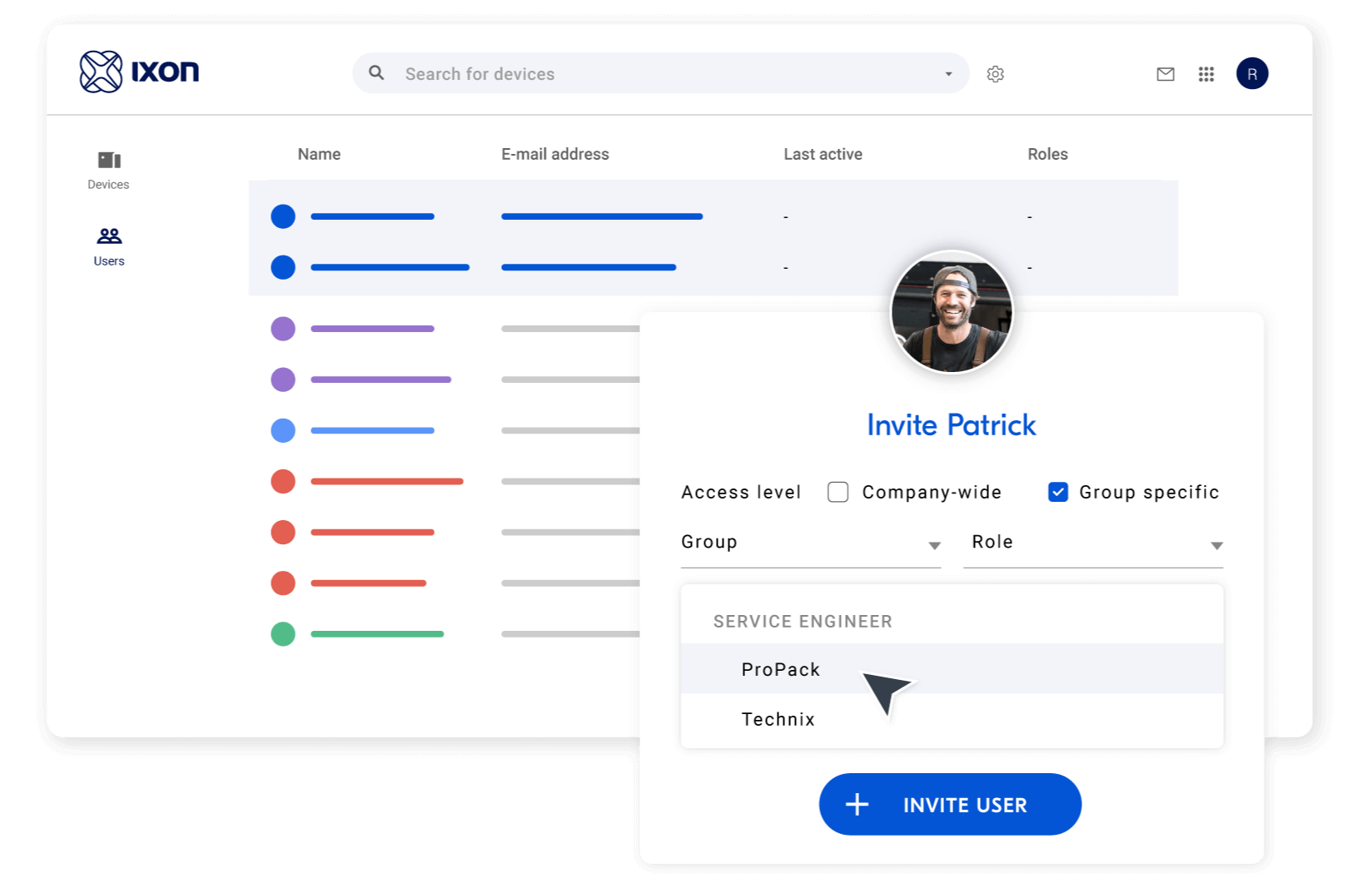 Increased customer satisfaction
By giving your customers remote access to their machines you empower them to address issues themselves, when, and where they are most comfortable. It enables them to work more efficiently and get things done faster.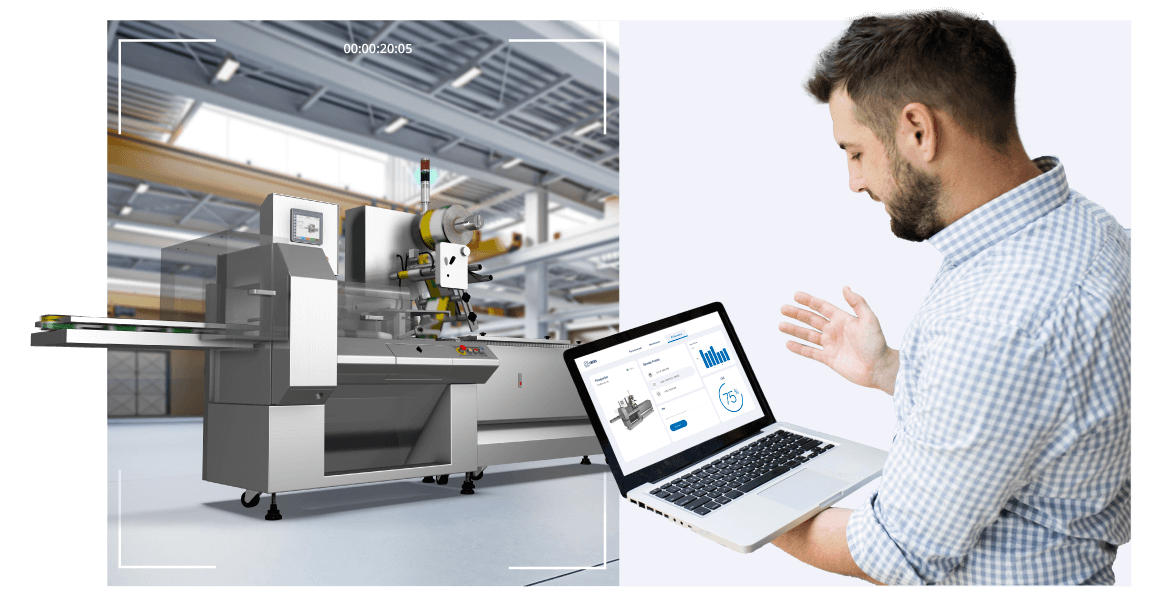 Better support at reduced costs
Your customers have remote access to the HMI, camera and other key insights from the machine. They can even operate the control panel remotely. This means fewer support costs for you, and a better service for them. Even during non-business hours.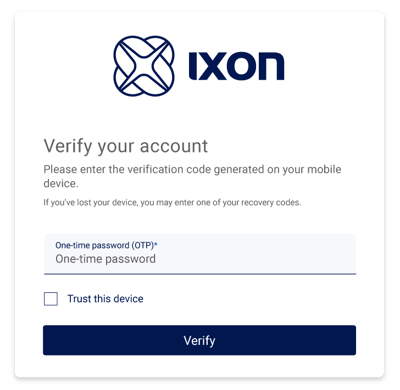 Secure and reliable by design
To protect the plant's local network, the IXrouter has a built-in firewall and uses a VPN connection to access the cloud. The advanced RBAC user management system and 2FA enforcement prevents unauthorized users from accessing machines or advanced settings.
Learn more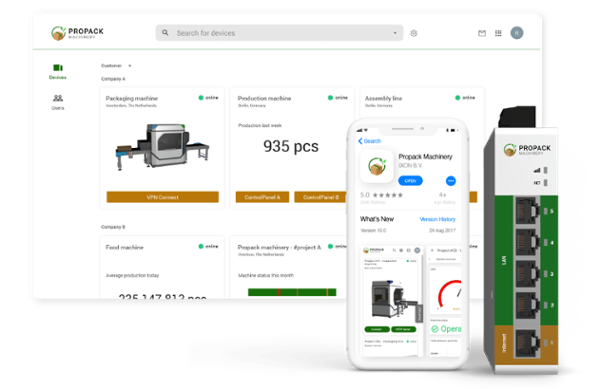 Take control of your branding
Help your customers feel more secure with a fully branded customer portal that's recognizable for them. In just a few clicks you can customize everything from your portal's domain name, logo to company colors, mobile app and e-mails.
Learn more
Build a white labeled customer portal in just a few clicks thanks to these features
White labeled customer portal
Create a recognizable IIoT platform for your customers, so they are not confronted with IXON. Add your branding to the portal, create your own URL, send personalized email invitations and benefit from the fact that you don't have to build an entire IIoT platform yourself.
White labeled smartphone app
Add an additional unique selling point to your machine or digital service proposition with the smartphone app. You don't have to develop an app yourself, and you can add your own company branding.
No limitation on users
Invite as many users as needed to your IIoT portal without additional costs. This avoids security risks, because users don't have to share credentials to save license costs.
Role-based access control
Let your customers manage and invite their own people in the portal. This ensures the system is always up-to-date and it saves time.
Multi language
Let your customers use the portal in their own language. This increases usability and saves you time in providing support.
Don't just take our word for it

Enhanced Usability & User Management
We decided to switch to the new IXON Cloud platform as it is more user friendly and provides a comprehensive user management system.
Kenny Schraven
Kenny Schraven

Supporting Full Machine Lifecycle
It's our mission to help customers during the entire machine lifecycle, even after installation. IXON Cloud is an invaluable part of that.
Wouter Kuijpers
Wouter Kuijpers

Reliable, Scalable
& Intuitive
It's our mission to help customers during the entire machine lifecycle, even after installation. IXON Cloud is an invaluable part of that.
Kai Bicentini
Kai Bicentini
Discover how fellow machine builders are successfully using IXON's customer portal