Manage users and access rights for easy and secure collaboration
Get full control over access rights with the advanced user management system in IXON Cloud. Work together with colleagues, partners and customers in a flexible way – without user licenses.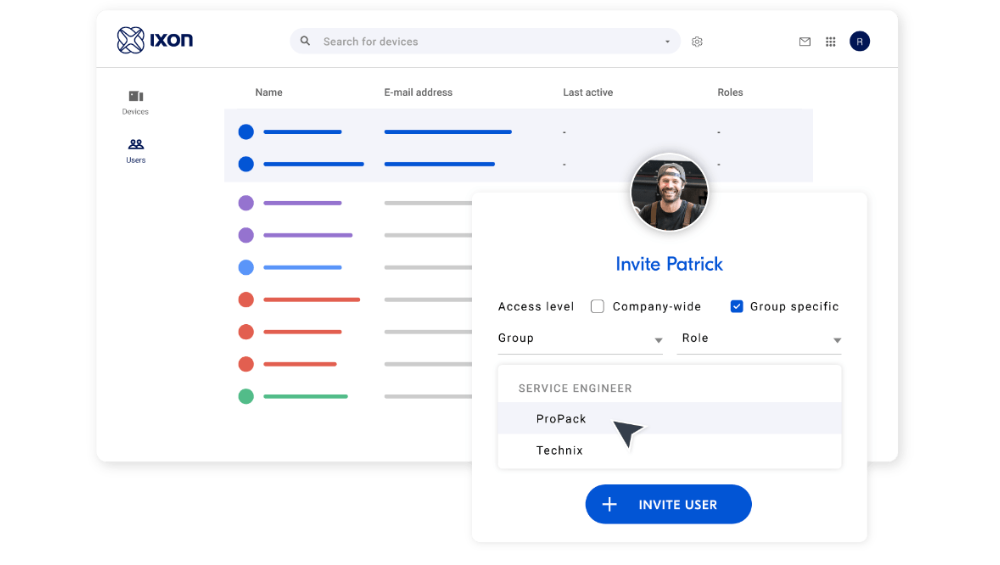 Work together in one IIoT portal
Full flexibility with advanced user management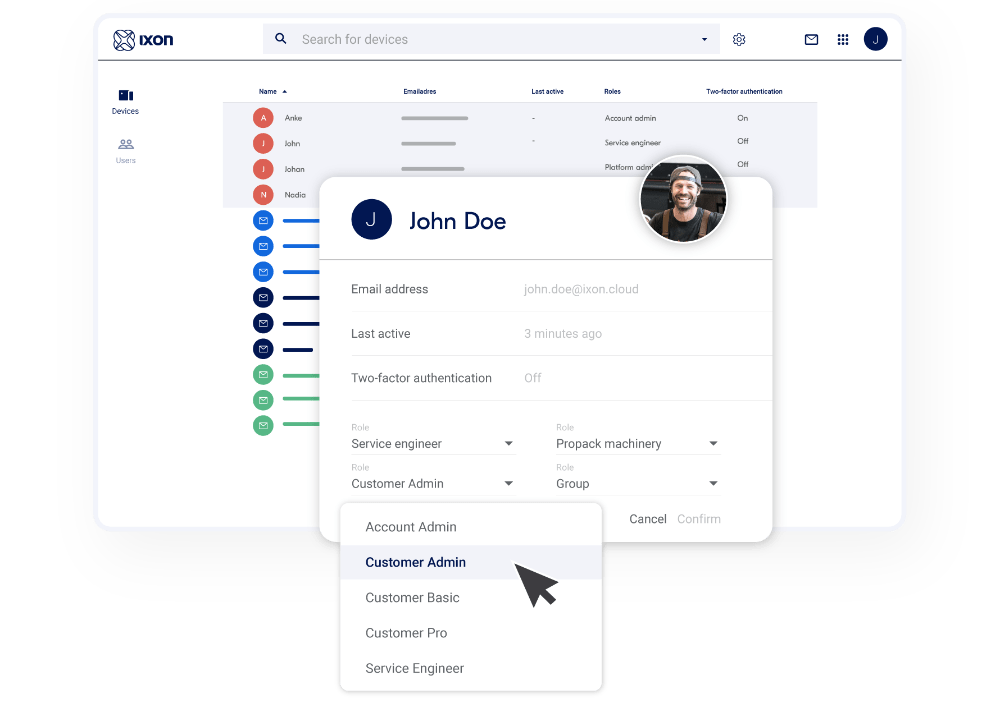 Role-based user management on IXON Cloud
Easily manage all users, roles and custom groups within your own IXON Cloud account. Invite new users just by entering their email address. You can then modify access rights and permissions per role, machine or custom group.
This way every type of user is restricted to the information that matters to them. Whether they're (service) engineers, operators, managers or partners.
Watch the explainer video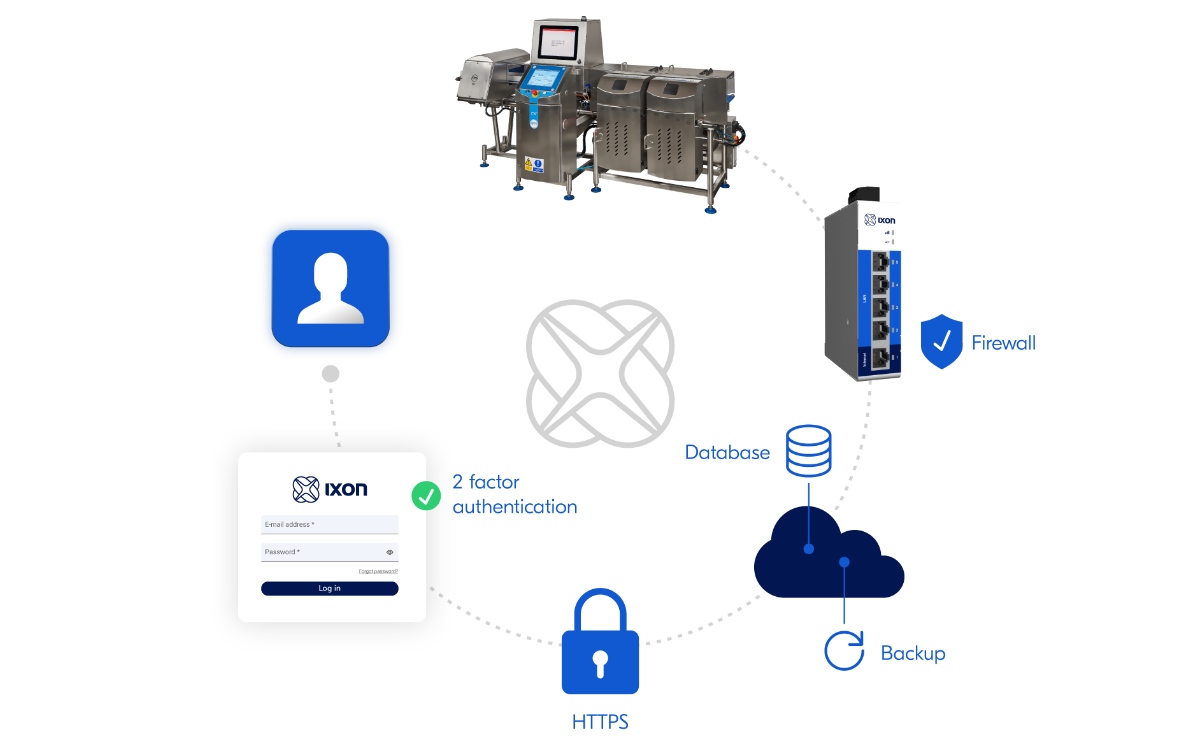 Secure control of machine access
Restrict unauthorised access with IXON Cloud's extended security features. The built-in password policy and ways to force 2-factor authentication prevent unwanted access, and the audit trail shows admins a log of who was connected or made specific modifications.
The IXON Cloud is GDPR-proof and legally covered with terms of use acceptance. You can even upload your own terms and conditions. Additionally, an extensive ISO 27001 certified Information Security Management System and the associated best practices guarantee that we always give information security the focus it deserves.
Learn how customers benefit from advanced user control
IXON Cloud pricing
Explore the most suitable products and plans according to your needs.
Talk to our experts
Explore what IXON can do for you in a 1:1 session.