Easy-to-use data monitoring & analysis tool for industrial machines
Many machine builders are daunted by the complexity of data analysis. IXON Cloud makes it easy to get insight into the real-time status of your machine or monitor historical data for performance trends to optimise your machines.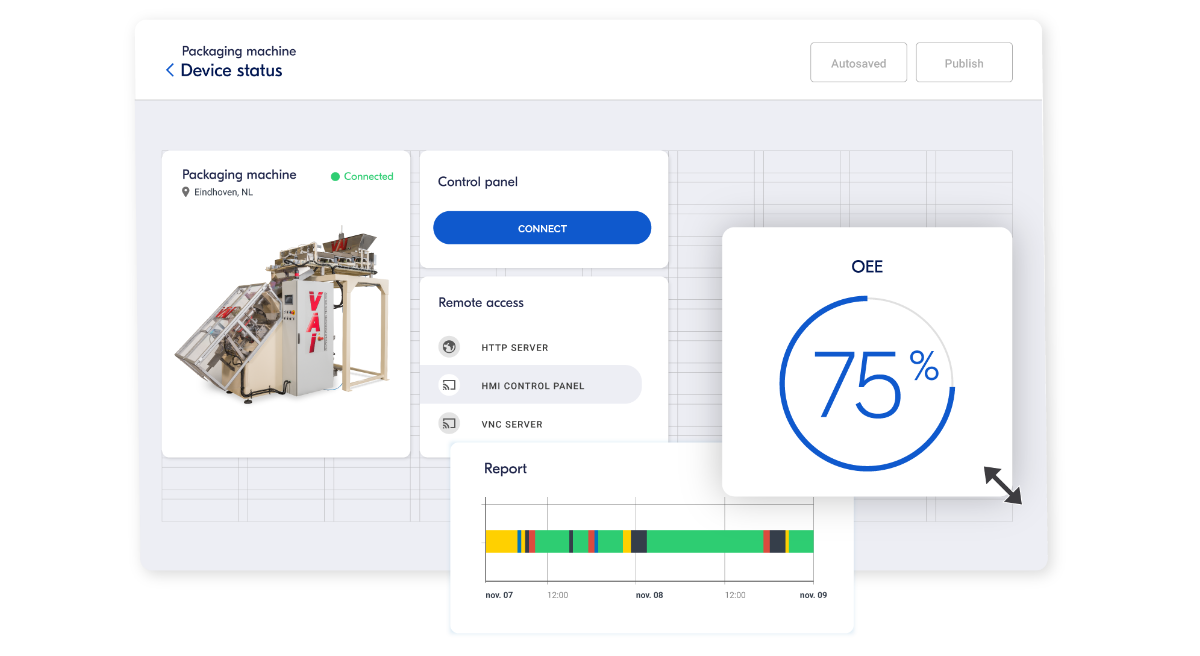 Optimise machine performance with data insights
Highly flexible solution for machine performance analysis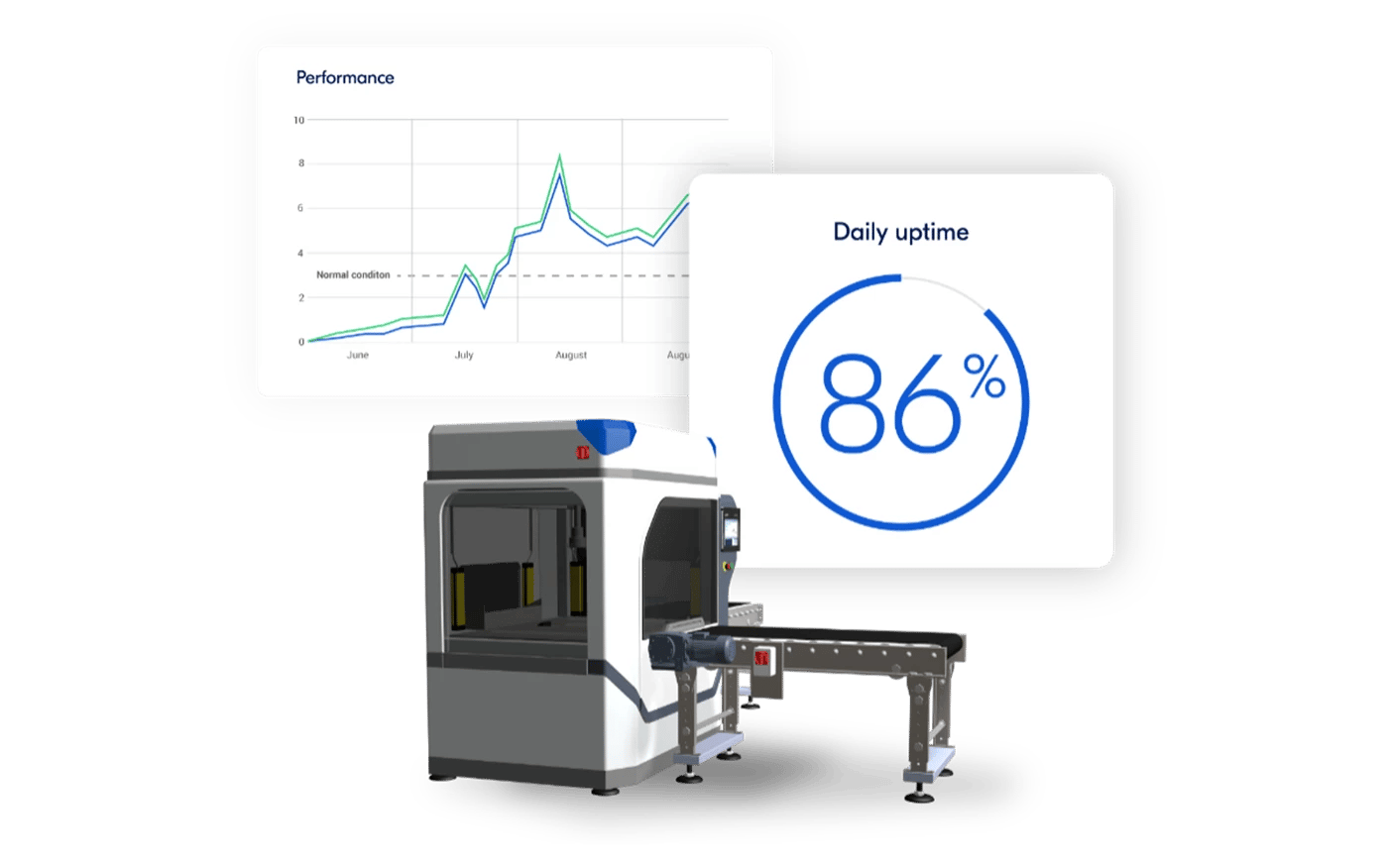 Create KPI-driven dashboards
Build your own advanced machine dashboards with key data analysis points to identify failures at a glance. Use your dashboards for different purposes, such as machine condition monitoring to discover trends in your machine data or to predict failures before they occur. Give customers insight into their machine data by granting access to the Portal and easily share machine KPI dashboards. Display components with:
Critical machine parameters, e.g. vibration, pressure or temperature
Production data such as # of units produced, amount of scraps or waste
Uptime and Overall Equipment Effectiveness (OEE)
Other important machine information like machine manuals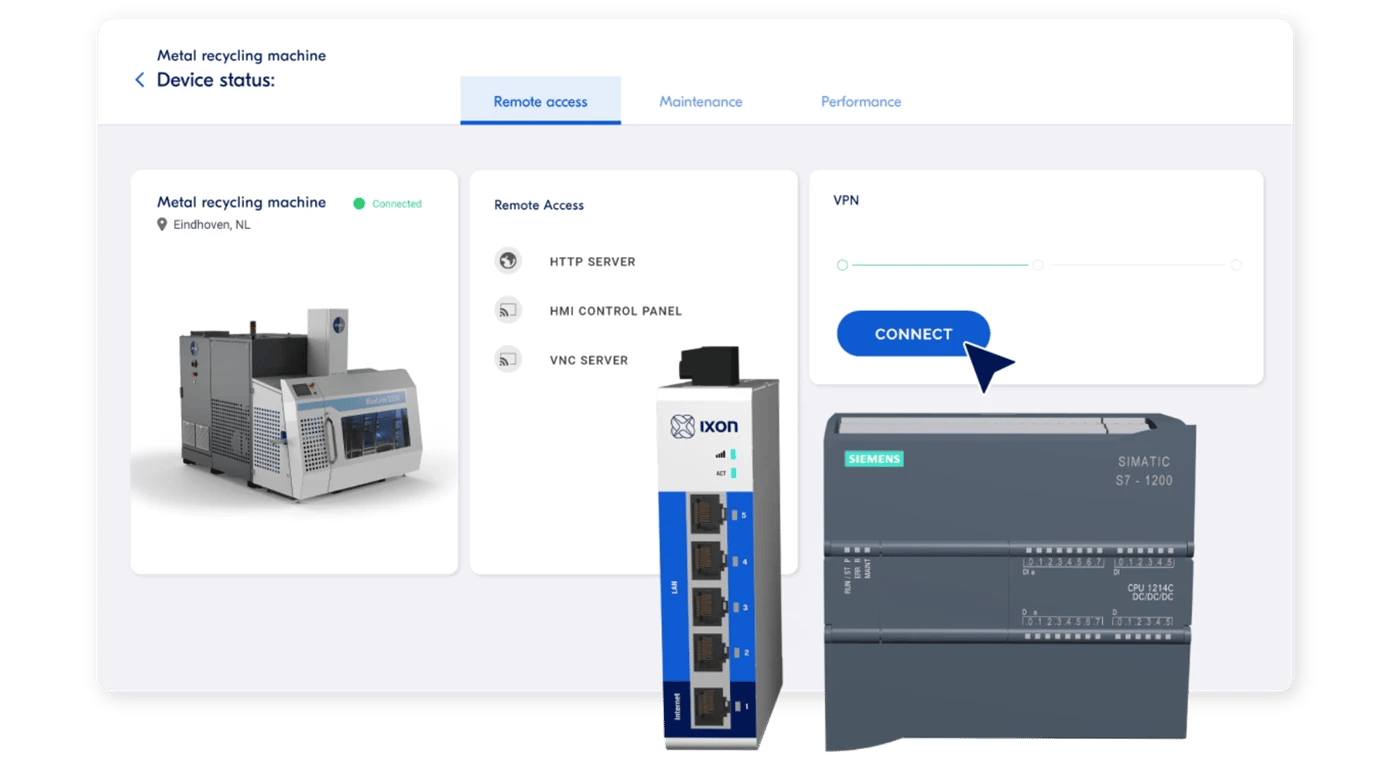 One-stop-shop for machine access
The IXON Cloud platform is an all-in-one IIoT solution with a broad scope of features. Everything you need to maximise your machine's productivity in one place: from simple remote access, to advanced data logging, machine alerts and customisable dashboards.
All important information about your machines collected in one central platform and made available to a wide variety of users. Provide secure access with custom views for your customers, service teams, software engineers or mechanical engineers. IXON Cloud's ease of use makes your service portal functional for everyone.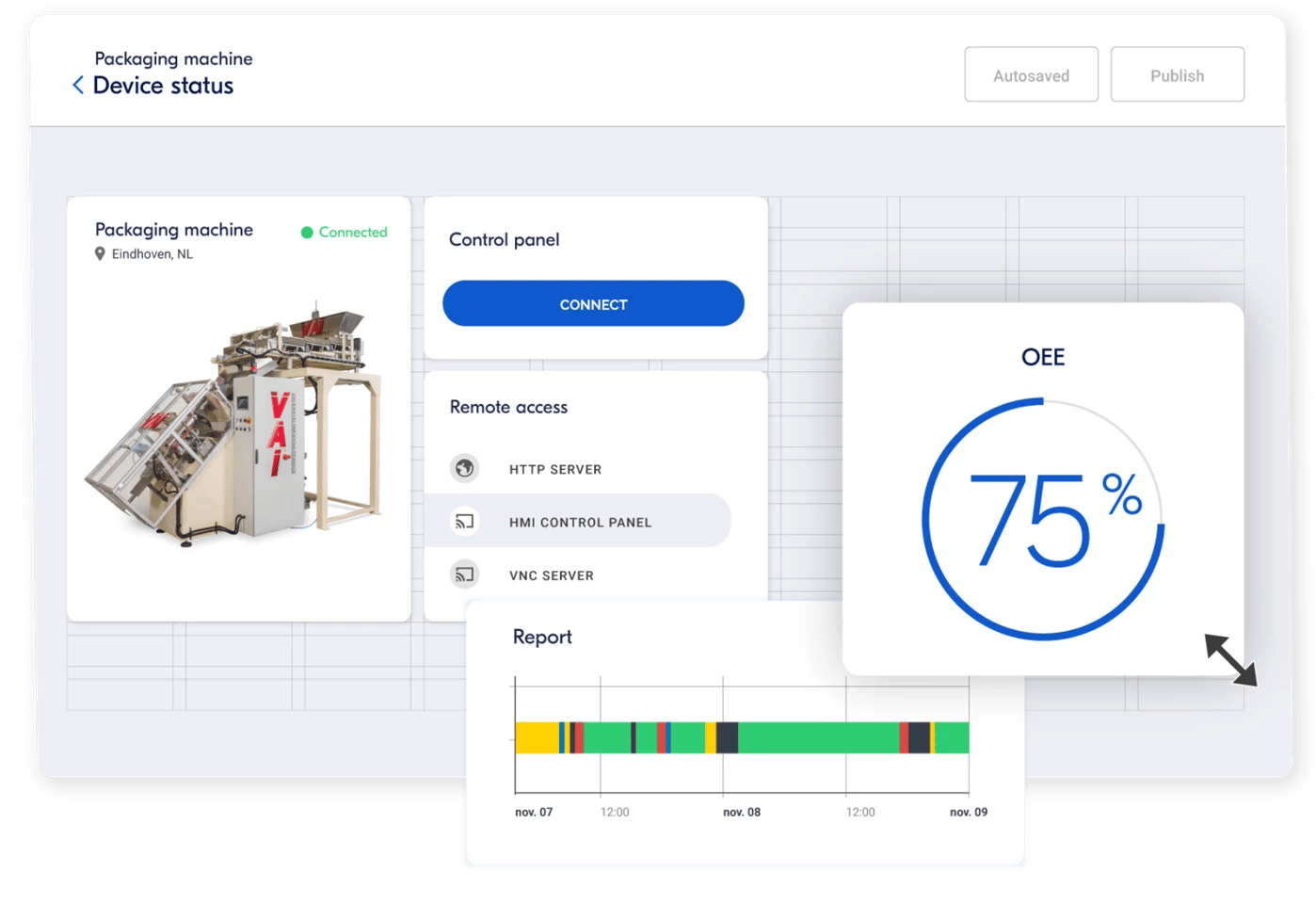 Fully customisable to your needs
IXON Cloud's customisability extends to the data dashboards. Easily customise your machine dashboards to fit your requirements with the Drag & Drop functionality. You can arrange your chosen components in a way that works for you, and create custom dashboards and PDF reports for different types of users. That way everyone only sees the data that fits their interests.
If the pre-configured options don't meet your requirements, you can even use the component SDK to create components for custom data graphs or to integrate data from external resources.
Learn about the IXON Studio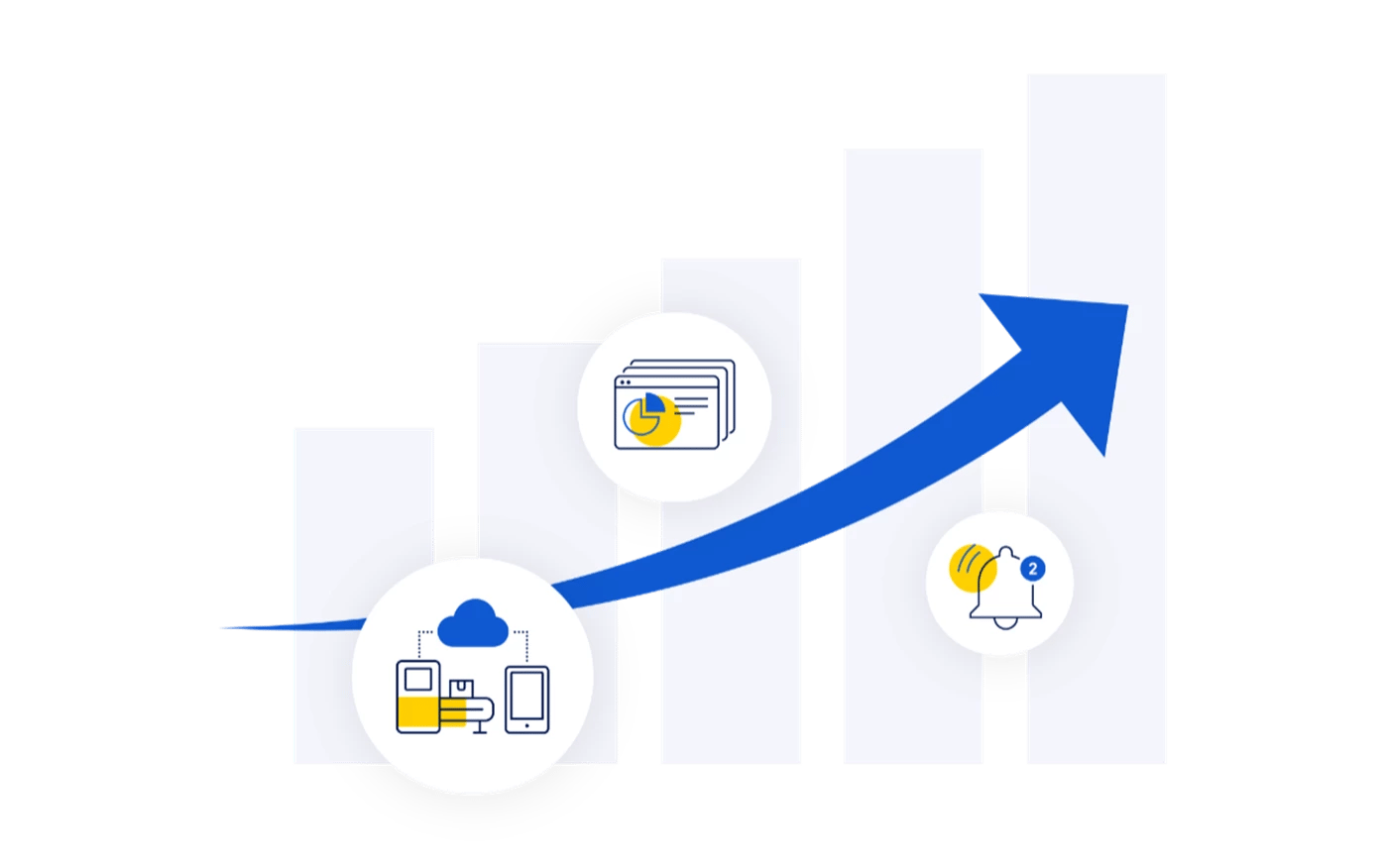 Future-proof & scalable
IXON Cloud is created to suit everyone. From the SME who just wants one simple dashboard today or who knows that they will want to expand to more advanced technologies in the near future, to large-scale multinationals who immediately need combined data insights from multiple machines. A platform ready for immediate use, with all the tools at hand to scale up for a successful future.
Start with the simple, default platform setup today
Expand with customisations when you're ready to scale up
Advanced integrations possible with the IXON API
Tap into new business models like lifecycle management
Customer stories about machine performance analysis
IXON Cloud pricing
Explore the most suitable products and plans according to your needs.
Talk to our experts
Explore what IXON can do for you in a 1:1 session.