Both TMI and their customers wanted to make decisions based on real-time machine data. To allow this, they were looking for a single source of truth for their data collection, visualization and API. They started working with IXON and a Power BI connector to combine IXON data with other data sources.


TMI is a company that designs, manufactures, and supplies complete lines for bagging, palletizing and stretch-wrapping. They develop solutions for different industries such as food, agro-feed, construction and mining, chemicals and petrochemicals, and recycling. They currently have 1500+ machines working in 40 countries worldwide.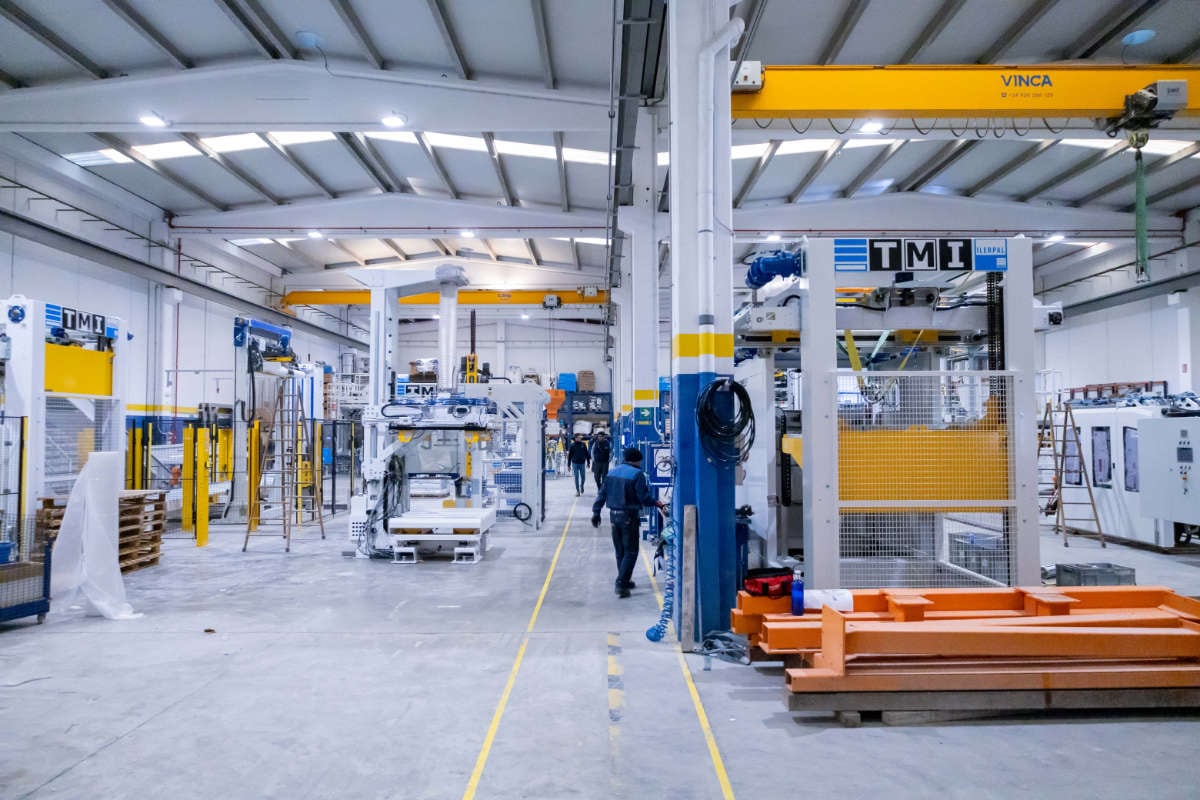 Challenges
Customer demands are rising, also at TMI. Oriol Miarnau, Automation Engineer at TMI says: "We are aware that measurement and digitalization tools become a critical part for the packaging industry to move to smarter and more efficient production processes. Here it's fundamental to enable machines to exchange information in real time. This way production processes become more visible and controllable and data-driven decisions can be made."

One of TMI's customers wanted to obtain machine performance data to optimize production. They work with Power BI in a standardized way, where they do advanced calculations. They were looking for a single source of truth including all data from TMI together with their own data.

To achieve this, TMI wanted to simplify the data acquisition of their equipment to accomplish visualization, data collection and API in one central location.


Solution
Day-to-day integration can be challenging at times, but TMI remains committed to maintaining this constant flow of knowledge and tools. With this mindset, TMI has embraced and applied the IXON solution into its processes and products.

With IXON, TMI found a way to efficiently support their customers. The IXON router permits them to set up a remote VPN connection to the packaging line to assist their customers through diagnosis and correction. This prevents costs due to unplanned downtime. TMI manages all its data in the IXON platform.


"The IXON platform meets all our needs and allows us to make customizations to adapt to customer requirements"
- Oriol Miarnau, Automation Engineer at TMI

TMI now provides their customers with a tool for improving the global efficiency of their packaging line, reducing downtime and monitoring OEE data at any device, at any time. This helped both TMI and their customers to make decisions based on real-time machine data. Their customers receive all data from IXON directly in Power BI, where they have the autonomy to work with the data in real time, without having to request TMI.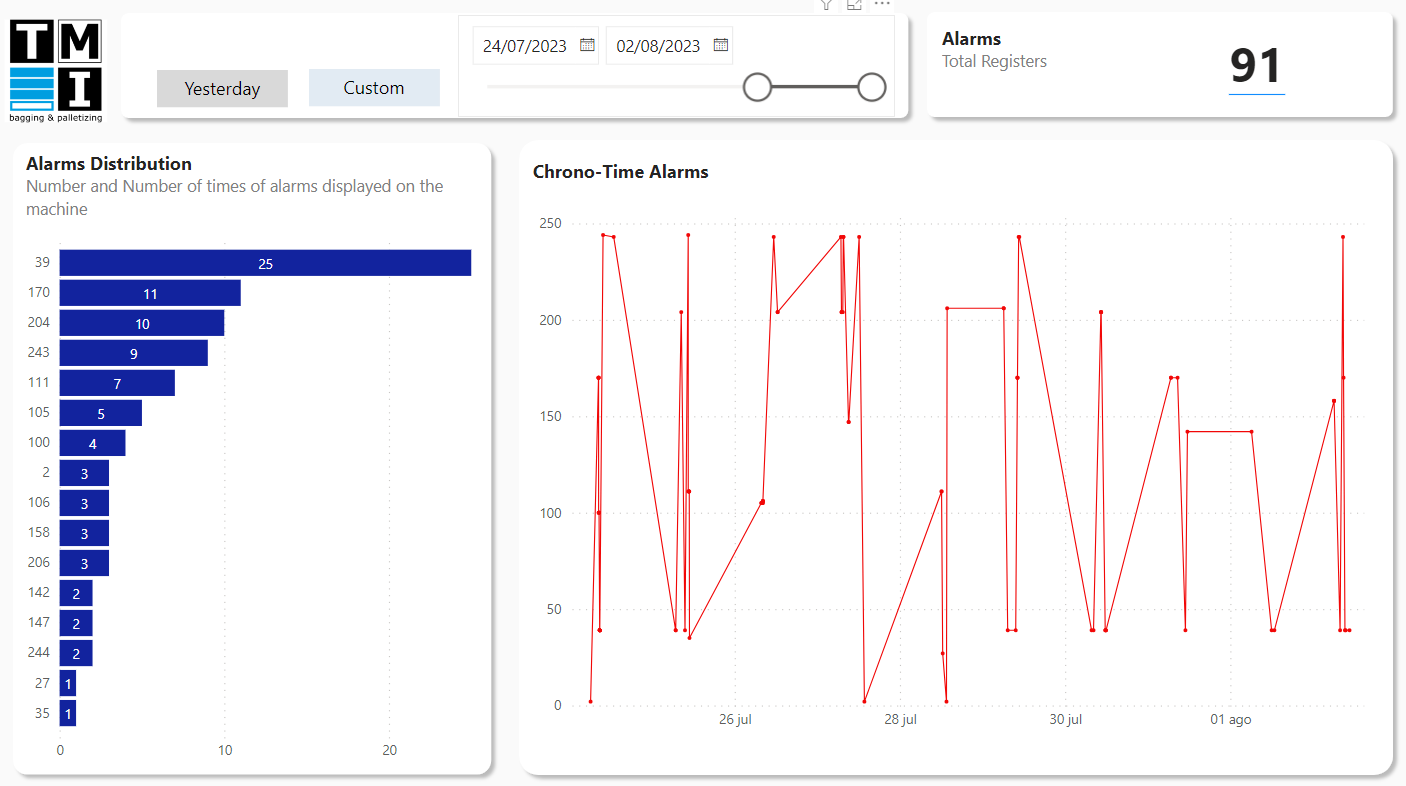 Report with warnings and alarms from the machine to determine when maintenance needs to be scheduled.
The tool they're using is the Power BI connector provided by StriData. Since StriData is an IXON partner, TMI was brought in contact with them. The tool allows them to combine IXON data with other data sources such as ERP and CRM systems within Power BI.
Result
The Power BI connector allows TMI to anticipate any downtime, by providing real-time data on-site or via an app. Their customer support portfolio could therefore be extended with preventive maintenance based on real-time data. As a result, customer's production KPIs and overall efficiency of their end-of-line packaging equipment increase. At the same time, they can reduce repair costs.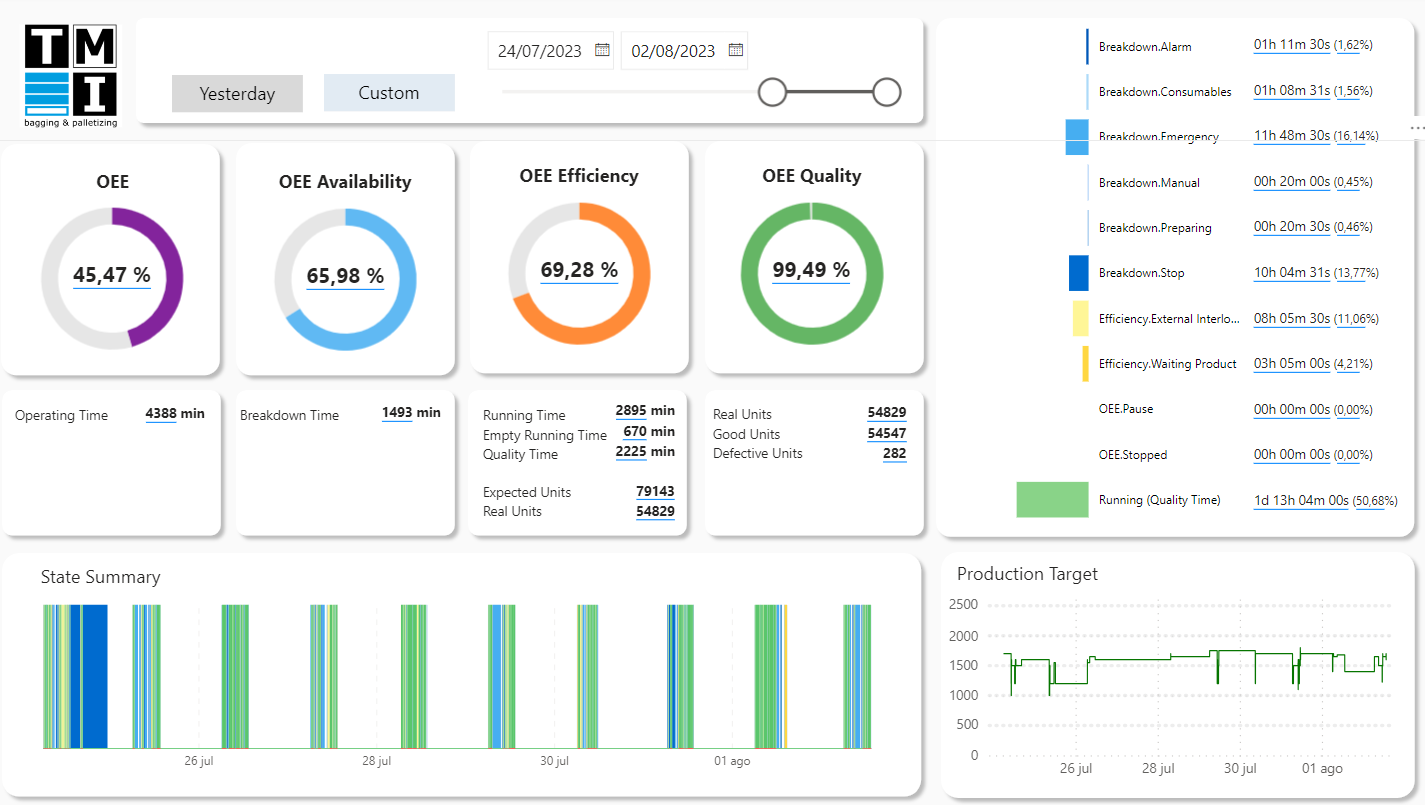 OEE dashboard to monitor the production and efficiency of the bagging machine.
The no-code Power BI connector automatically loads in IXON data. TMI can start analyzing this data within Power BI in 5 minutes and is then able to perform advanced calculations and analyze multiple machines in one dashboard.

In addition, customers who are using their OnTMI service portal can directly access IXON data within Power BI, at no extra cost.


"We are very grateful for the partnership with StriData and their willingness to ensure the customer's needs. They offer excellent service, always with a good attitude."
- Oriol Miarnau, Automation Engineer at TMI


Through the cloud-based alarm register in the IXON platform and integration with their ERP system, TMI has increased its efficiency in identifying problems and areas of improvement for the packaging line operation. Meanwhile, remote assistance represents a failure resolution rate of about 70% without the need for a technician to travel.