Logging machine data from your PLC has never been this easy
Stop wasting hours of your valuable time on getting your data logging set up. The intuitive IXON Cloud platform makes it easy to quickly collect, store and monitor your machine data without the need for any programming.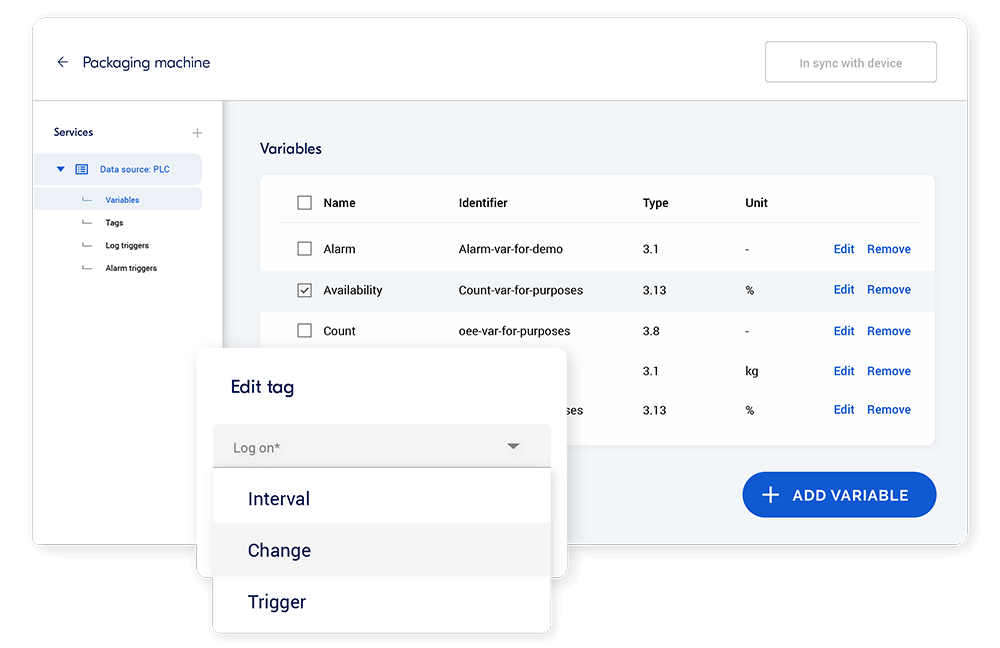 No-code online configuration
Configuring your data collection is simple on IXON Cloud. All you need is a basic understanding of your machine variables, and the intuitive online configuration helps with the rest. Set your data source, communication protocol and PLC variables, and you're good to go. With a variety of options, you can configure data logging to fit your specific needs:
How long to store the data (Retention policy)
How often to collect the data (Rate limit)
When the device should start logging (Triggers)
If and how your data should be aggregated (Calculations)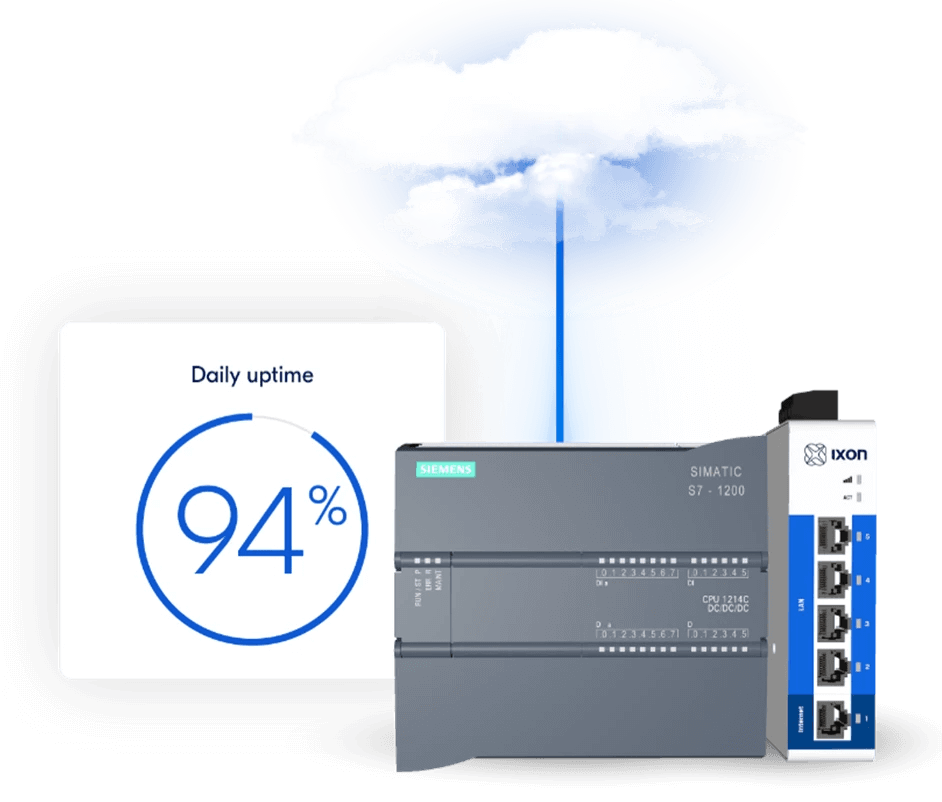 Seamlessly integrated from Edge to Cloud
Don't worry about how to get your edge device connected to your cloud data solution. The IXON solution is seamlessly integrated: every aspect from edge to cloud is designed to work together easily.
That means you don't have to be concerned about losing any PLC data if your internet connection is poor. The IXrouter will start local buffering and safely log your data on an 8GB flash drive. Once the connection is back, the IXrouter will send the data to the IXON Cloud.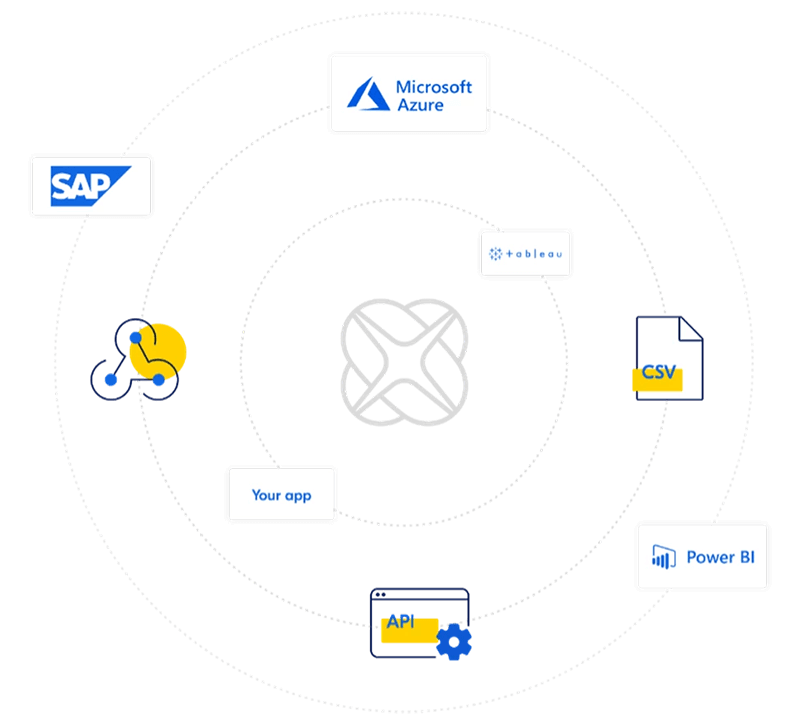 Open platform & No lock-in
You own your machine data. That means you're free to do with it as you please, and you're not restricted to IXON Cloud. Are you looking for a highly specific customisation? IXON Cloud is an open platform, allowing you to export your data in PDF for use in other tools.
Use one of the existing integrations or the IXON API to connect to external tools. Start performing more advanced data analysis via machine learning, connect to your custom developed app or even integrate your ERP system.
Learn more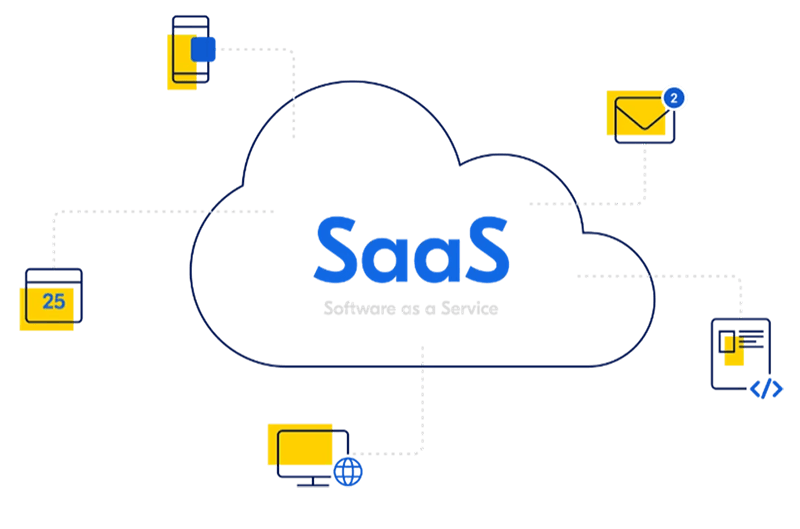 All the advantages of Software as a Service
With IXON as your cloud provider, everything from reliable data logging to availability and continuity is taken care of by experts. Get an easy to manage machine data solution, completely customisable to your needs, without any of the worries and major (time) investments of creating your own or building upon a PaaS solution.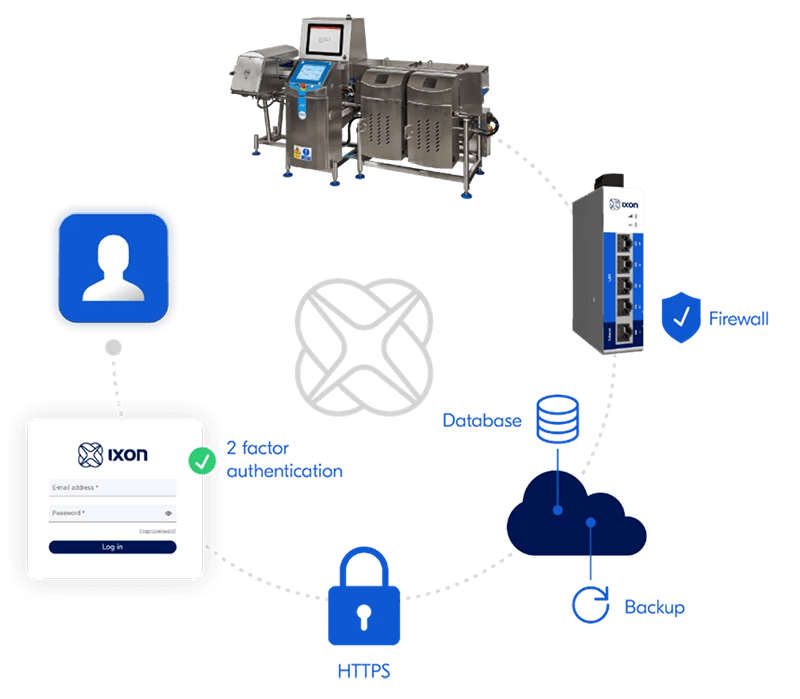 We keep your data and factory network secure
Cyber security should be top priority when you start logging your machine data in the cloud. IXON Cloud is secure by design. To protect the plant's local network, the IXrouter has a built-in firewall and uses a VPN connection to access the IXON Cloud. The advanced RBAC user management system and 2FA enforcement prevents unauthorised users from accessing machines or advanced settings.
24/7 monitoring
Continuous development
Conforms to IEC 62443 norm
ISO 27001 and ISO 9001 certified security management system (IMS)
Learn more
Customer stories about data logging
IXON Cloud pricing
Explore the most suitable products and plans according to your needs.
Talk to our experts
Explore what IXON can do for you in a 1:1 session.