Configure and manage all your devices in one platform
Connect new devices and keep a clear overview of your fleet – fully flexible and all managed from IXON Cloud's web-based interface.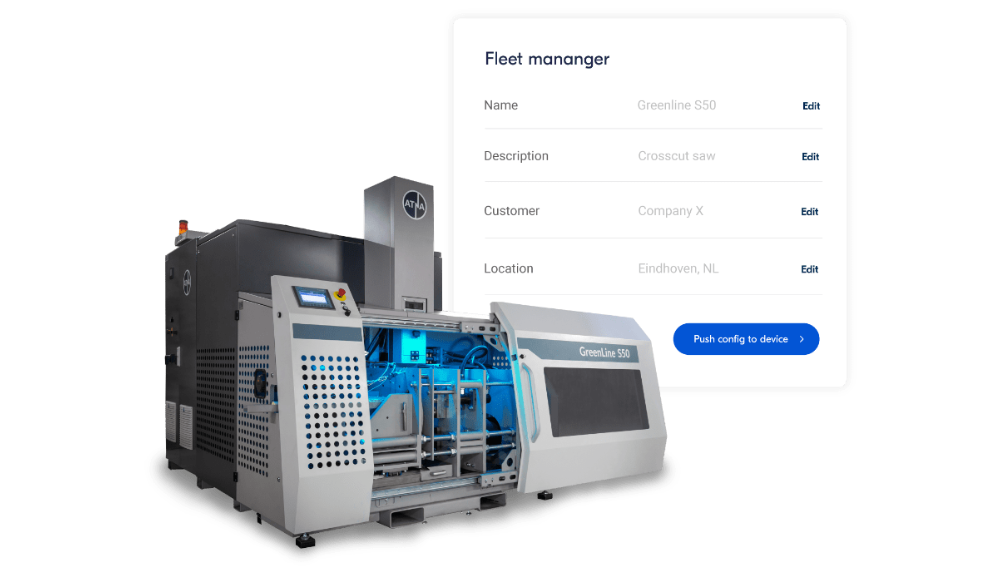 All your machines within reach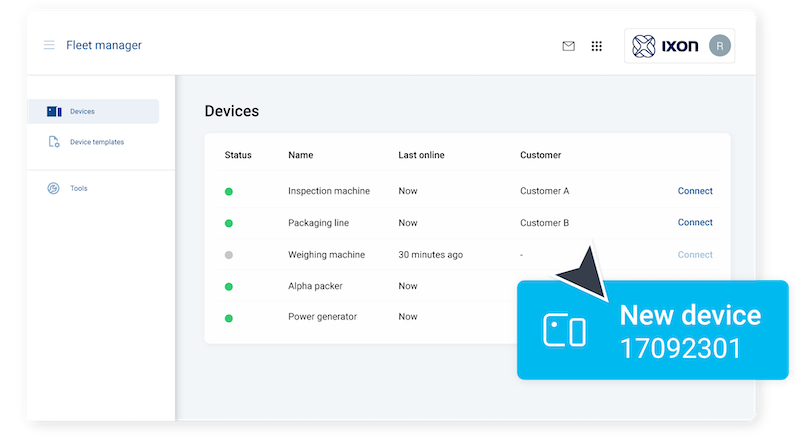 How to manage your fleet on IXON Cloud?
Connect your machine device to IXON Cloud within two minutes. Start the device configuration wizard and simply use the online generated installation file (IXrouter) or activation code (IXagent), to activate your device automatically.
Your new device is immediately accessible in your device overview. From here you can configure the most simple to the most advanced settings of your device on IXON Cloud.
Send the new configuration to your device via a secure connection with the push of a button. That way you're always sure of an up-to-date configuration without having to be on-site.
Watch the explainer video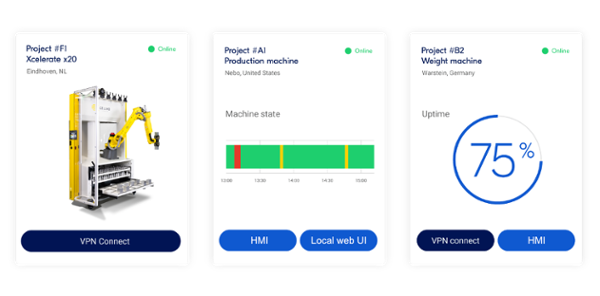 More certainty and information about your machines
Find all the necessary information for extensive machine diagnosis in the detailed audit trail, and easily transfer your devices to another company account without local actions. In addition, you get an overview of where in the world your machines are located, and with which server they are connected in the map view.
You can create your own machine overview with metadata, KPIs, connection methods and images, so you can see the most important information at a glance. With connection notifications shown in this overview, you'll never miss another warning whilst your device is unexpectedly offline.
IXON Cloud pricing
Explore the most suitable products and plans according to your needs.
Talk to our experts
Explore what IXON can do for you in a 1:1 session.