Receive warnings about important machine events
Immediately ensure that the right people are informed in the event of a machine malfunction with smart alarms and notifications. Take immediate action wherever you are, and prevent long machine standstill with the IXON Cloud alarming feature.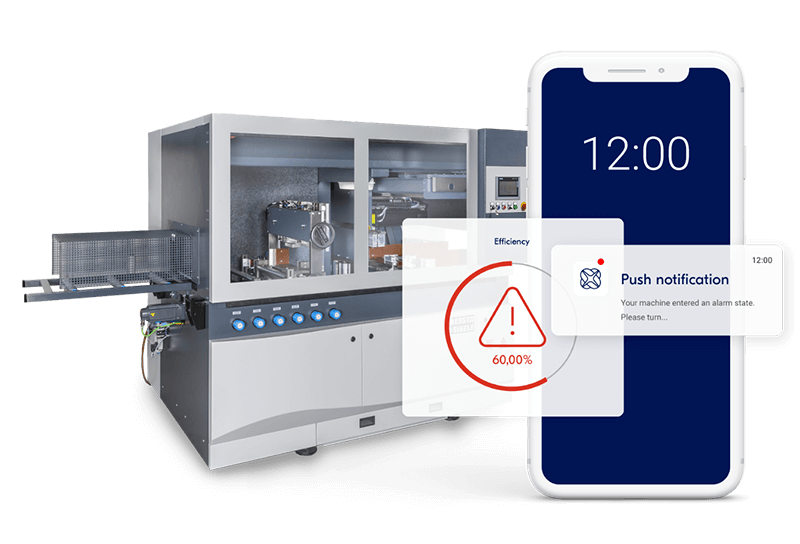 Instantly aware of machine malfunctions
Receive machine alerts in any situation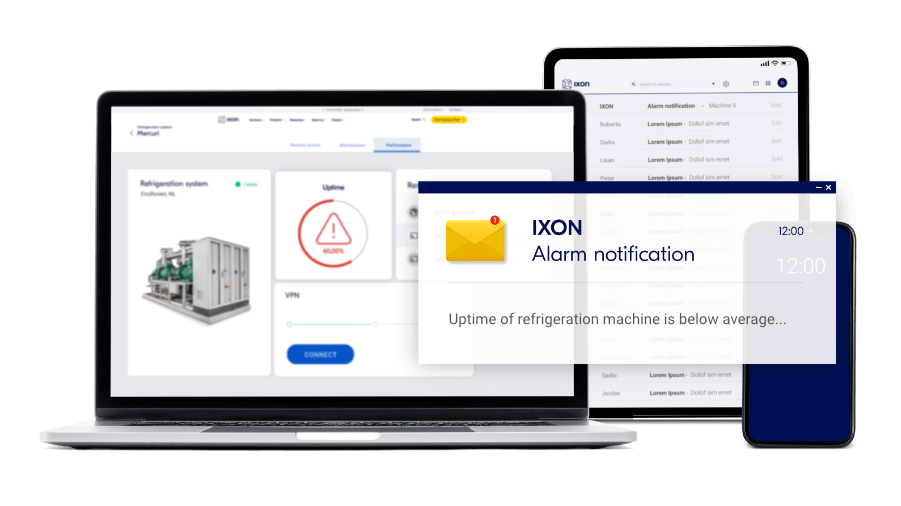 Reduce long downtime with reliable alarms
Never miss a machine malfunction again. Configure an unlimited number of alarm triggers on the IXON Cloud, compiled from data variables and the protocol used to read the data from the PLC. Set the recipients and priority of each alarm, and the IXrouter immediately starts monitoring.
When an alarm meets the trigger criteria, you'll instantly receive a notification via the IXON Cloud through a push message, email or webhook via a secure and direct connection. This helps you to act immediately and prevent long downtime of your machines.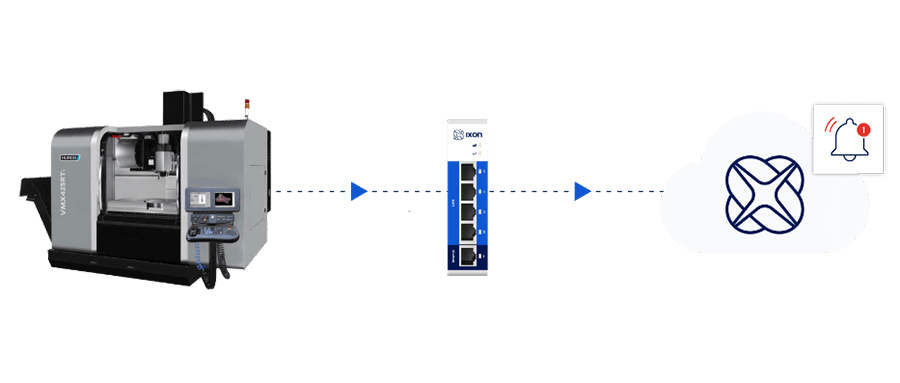 Never miss a single notification
IXON Cloud supports several communication protocols like OPC-UA, Modbus TCP, Siemens IOS, Ethernet/IP, BacNet and SMTP to monitor machine data for alarmings. 100% of notifications are delivered.
Get insight into all previous notifications with an alarm log per machine and never miss another warning whilst your device is unexpectedly offline with connection notifications. IXON's alarming function also can be fully integrated with external Incident Management Systems via API or Webhooks.
Find out how IXON customers use alarms & notifications
IXON Cloud pricing
Explore the most suitable products and plans according to your needs.
Talk to our experts
Explore what IXON can do for you in a 1:1 session.