The no-code, drag & drop editor for a custom IXON Cloud interface
Do you have an idea of what your ideal data dashboards should look like? With IXON Studio, you can easily create and customise your own dashboards with countless widgets. No need for coding or your own development, leading to fast time-to-market at low investment.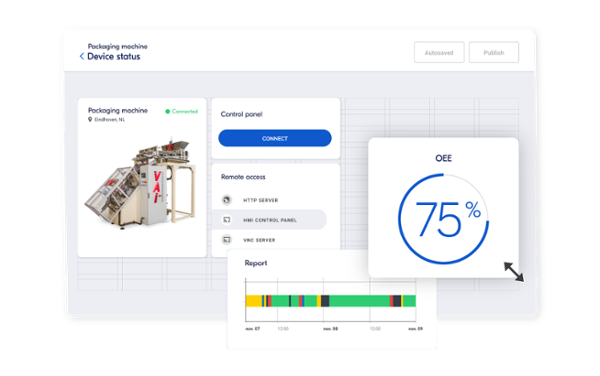 Customise the interface of your IIoT platform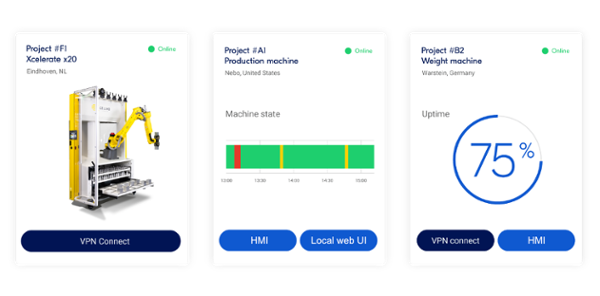 Instant access to important machine info
Get a clear overview of all your connected devices. Choose how to view them: in a list, a location-based map or in customisable cards. Adjust what's shown in your cards and get immediate access to the most important features or machine information:
Images of your machines
VPN connection button for instant remote access
Main KPI, e.g. downtime
Machine status and location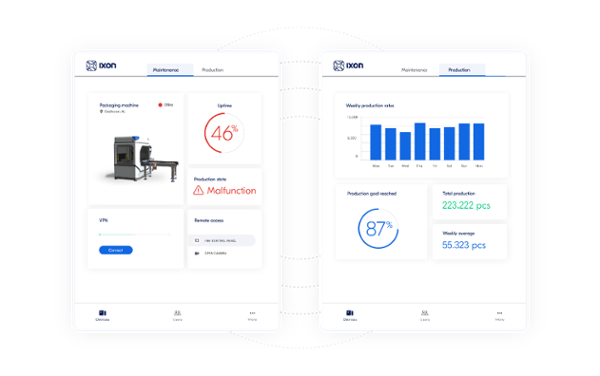 Custom data reports for analysis and management
Customisation doesn't have to be complex. Easily adjust or create additional pages, and create templates to save time on set-up for future machines. Organise and visualise your data to best fit your equipment and business case.
Maintenance dashboards: component condition, machine status and VPN access
Performance dashboards: OEE, downtime and rejected products
Production dashboards: parts produced, operator manual and HMI access
More about machine performance analysis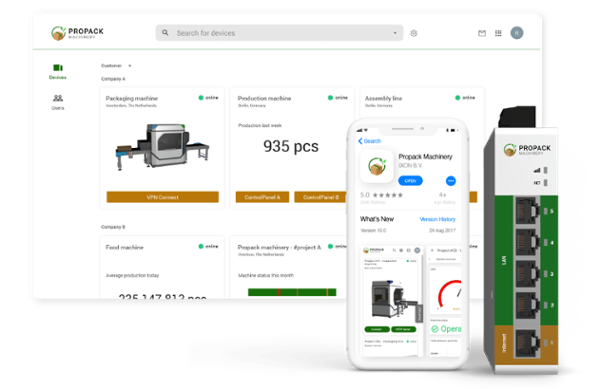 Create added value by white labelling your platform
Make the platform recognisable for your customers by adding your own logo, company colours, URL, login page and Terms of Use. Your own IIoT platform with rapid go-to-market. Strengthen customer loyalty by providing customers access and create added value by setting up new data-driven business models.
Explore White labelling
IXON Cloud pricing
Explore the most suitable products and plans according to your needs.
Talk to our experts
Explore what IXON can do for you in a 1:1 session.