A modern and global infrastructure for any industrial application
Whether you need to access your machines with a single click or analyse machine data, IXON Cloud provides you the cloud infrastructure where and when you need it. The IXON Cloud infrastructure is the most secure, extensive, and reliable cloud platform, offering fully featured services from servers and data centers globally.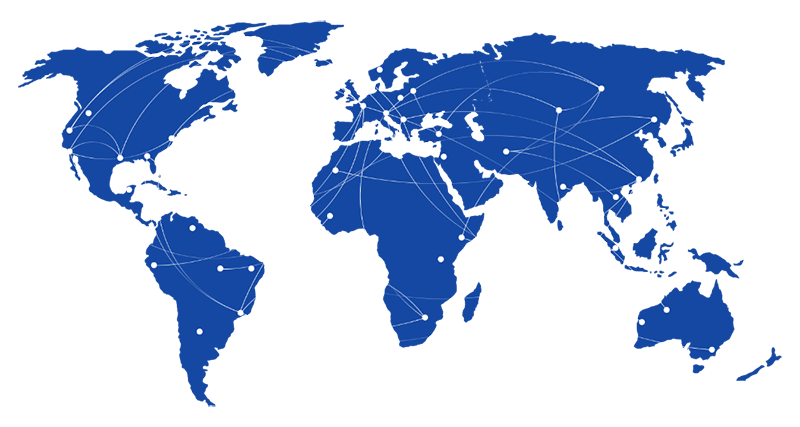 Designed for optimal performance and reliability
Trustworthy infrastructure for the best performance
With thousands of active customers and partners globally, IXON has the most dynamic ecosystem. IXON Cloud automatically chooses the best available server to connect to, is optimised to transport a high volume of data and offers reliable and futureproof data storage.
All servers which store or process data are located in the European Union and are subject to GDPR-guidelines. The servers are hosted at several industry-leading hosting providers (Digital Ocean, Vultr, Upcloud and more) for segmentation and stability reasons, which uphold the highest security standards and have obtained ISO 27001 certifications.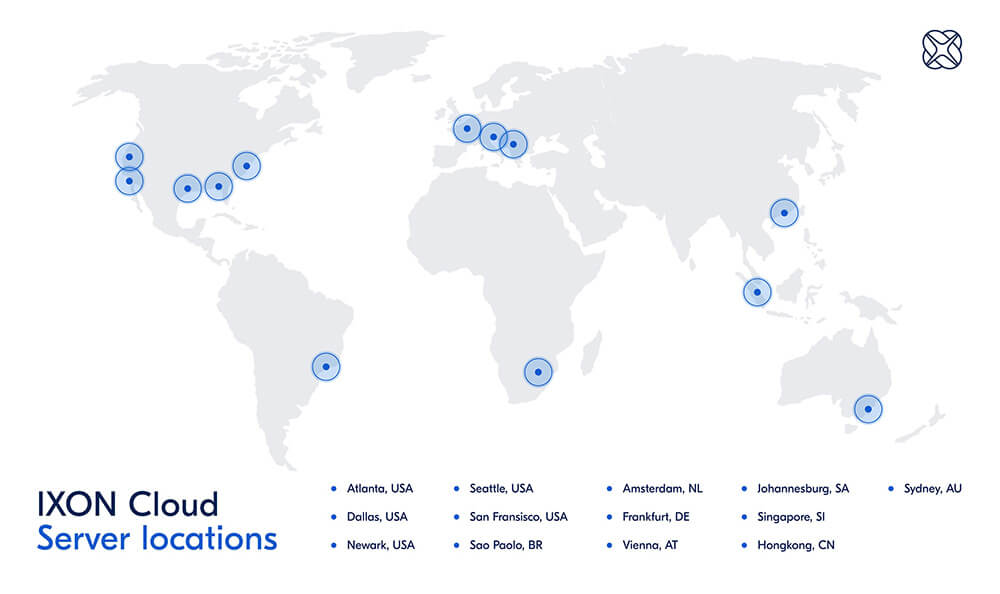 Modern servers and databases worldwide
The IXON Cloud is a complex network of servers and databases worldwide. It consists of modern technologies for optimum results and scalability to the max.

A futureproof infrastructure for unlimited applications
The IXON Cloud platform is a Software as a Service (SaaS) platform which is continuously extended with new features. However, you are not limited to the features we offer. You're free to develop your own applications on our infrastructure.
Using the API and microservices you are fully flexible to integrate 3rd applications with IXON Cloud. Create any application you need to fully implement additional needs, now or in the future. Our IoT solution engineers love finding the best future-proof IoT solution to meet your needs.