A dedicated network and permanent VPN connection between all your devices
M2M Cloud Cluster is an add-on for IXON Cloud for a permanent and secure VPN connection for up to 1.500 devices. In addition to all default IXON Cloud features, you have your own private network to centrally collect data or monitor systems.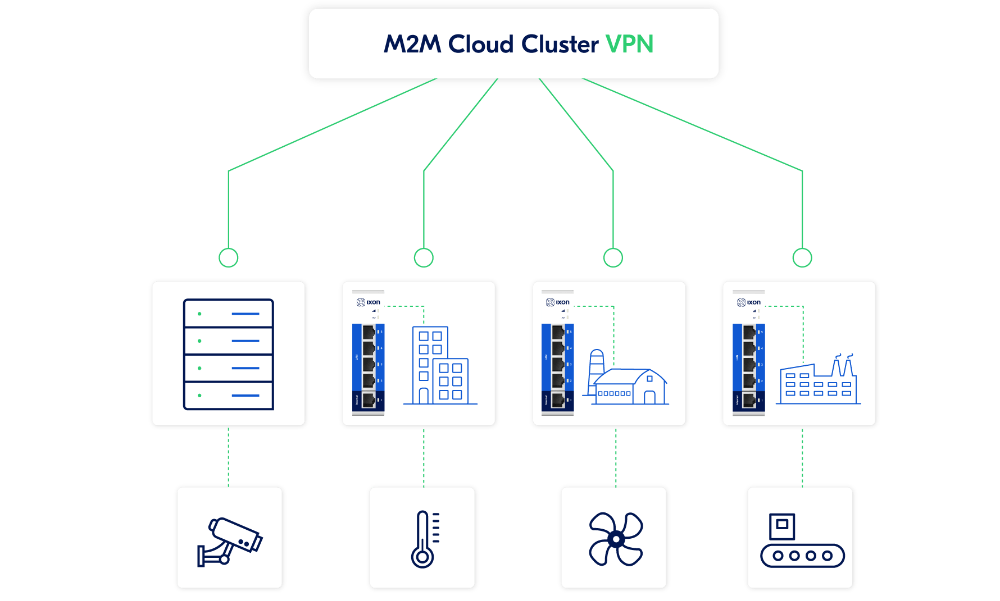 A permanent VPN connection to any device
Private network for secure permanent device access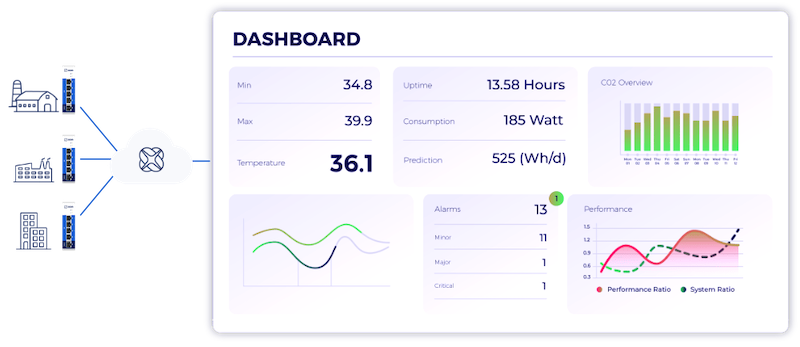 What is M2M Cloud Cluster
M2M Cloud Cluster allows you to create a dedicated network between all devices and machines in your company. Because of its permanent connection there is always a VPN tunnel present between two or more networks behind a router.
This enables you to create a monitoring system that continuously retrieves data from various machines and installations to collect and visualise data at a central location, for example in an external tool for cockpit dashboards.
Learn more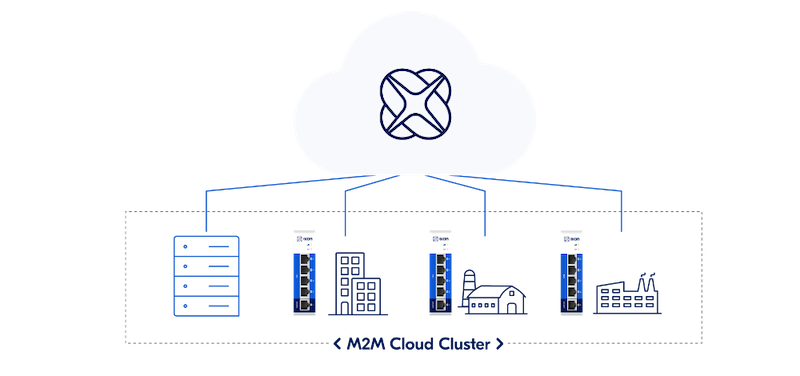 How to get started with M2M Cloud Cluster
Set up your account on the IXON Cloud platform, and connect your installation to your IXON Cloud account by following the IXrouter's simple installation steps. IXON provides you with a VPN certificate, which you should install on your own (local) server. This server instantly gains access to all your installations in the cluster via a permanent VPN connection. Manage up to 1.500 systems within one single M2M Cloud Cluster.
Talk to an expert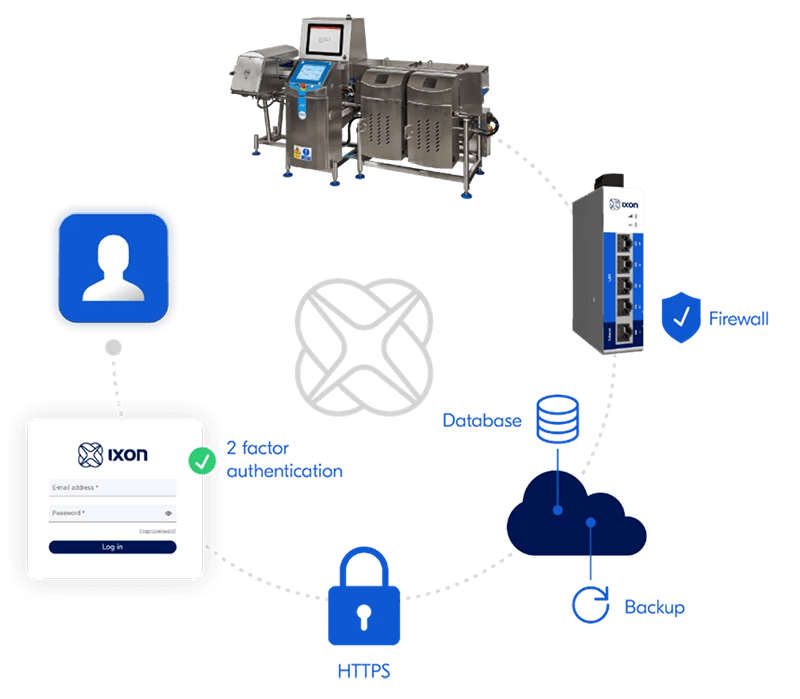 Easy and secure for you and your customer
IXON's M2M Cloud Cluster offers a secure and reliable connection from one to many or many to many devices in the field. Due to the solid base IXON has to offer, you can count on a secure and easy setup:
ISO 27001 certified Information Security Management System
24/7 monitoring and maintenance by dedicated specialists
No fixed IP address, no port forwarding and no more firewall stress
Flexible and scalable – easily add devices as you grow.
IXON Cloud pricing
Explore the most suitable products and plans according to your needs.
Talk to our experts
Explore what IXON can do for you in a 1:1 session.