Request your evaluation kit. It's free.
Discover the most secure, reliable and easy way to connect the PLC, HMI or industrial PC of your machines to the cloud.
It only takes 3 simple steps to order your kit:
Step 1: Submit your request
By submitting your evaluation request using the form, our team will follow up by scheduling a call with you.
Step 2: Get on the call
In the call, we'd like to discuss your objectives and specific use cases you want to try out during the evaluation.
Step 3: Start your evaluation
You receive the free 30-day evaluation kit consisting of the IXrouter3 with Ethernet, Wi-Fi and 4G connection*. A user manual and all accessories are included as well.


After your trial period
No strings attached. After completing the evaluation, you decide on what next steps should be. Our experts will be ready to help and guide you towards the best possible solution.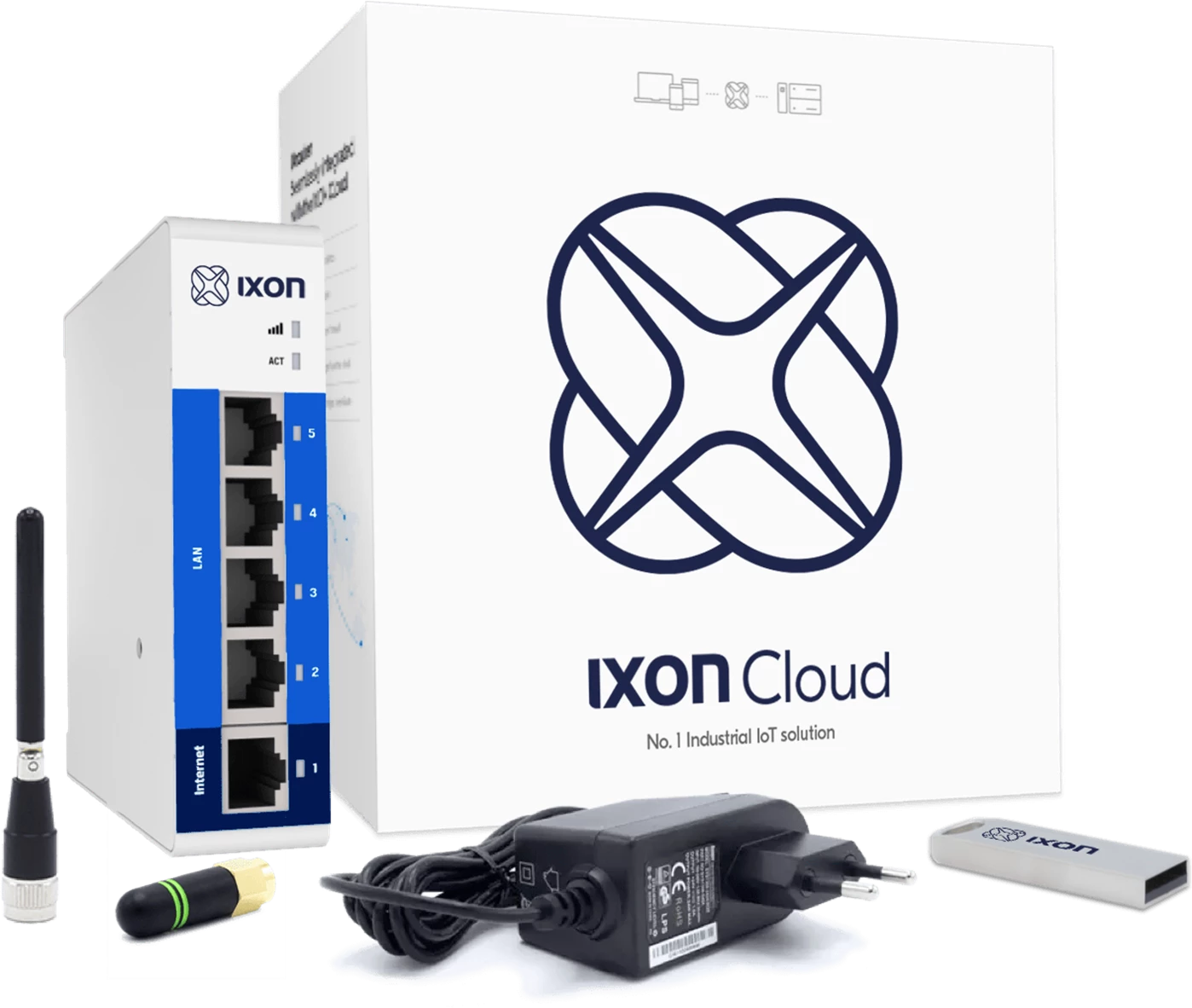 * For the U.S. market, different rules may apply. Our experts can help you with these.